Thread Rating:
Problem Downloading Habourvale Routes
(10 June 2011, 12:48 PM)

Liang25 Wrote: Show/Hide
Well the mp3 is it form 4Shared?
(10 June 2011, 12:48 PM)

Liang25 Wrote: Show/Hide
May I know which route are you trying to download? I assume you don't have 7-zip or any other compression programmes.
For now, please download the .zip versions provided. (For Harbourvale Line, refer to it's standalone route thread, not the combined list)
yea. just download 7-zip and extract the folder and put it in the openbve data folder.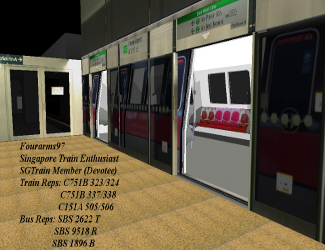 Moderator Notice:


Thread merged



Thread "Error in downloading openBVE add-ons." has been merged in.

Joey Foo
The web design/development guy.
"Have you tried the '404' page on SGTrains.com?"
joeyfoo.com
@joeyfjj
(10 June 2011, 12:51 PM)

Bryanwee1 Wrote: Show/Hide
Yup!
---
Hope you all will use Mediafire or Dropbox.
Shut up! No signatures? OK -.-


if you wanna download from 4shared, try backclicking the download link and click "save link as" to whatever folder you want. does work!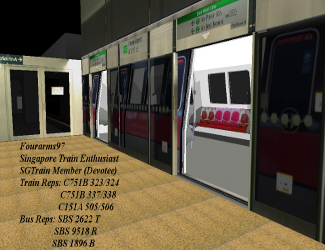 Conclusion : Never use 4Shared for your downloads . It has all these stupid waiting time , and worst of all , it give you the wrong files to download.
The following 3 users Like SBS8569A's post:
3 users Like SBS8569A's post
• cclset22

,

fourarms97

,

SgTrainLovur
Yup! ifileit, Mediafire or Dropbox. Just use!
Shut up! No signatures? OK -.-


Possibly Related Threads...
Thread
Author
Replies
Views
Last Post
C830v2 Problem
Chester190
2
8,406
06 March 2016, 02:08 AM
Last Post: joeyfjj
RouteBuilder Exporting Problem
Seangwong
6
4,153
14 October 2012, 01:00 PM
Last Post: boylush
Edited C751A gangway problem
Seangwong
8
5,787
09 October 2012, 03:50 AM
Last Post: joeyfjj
Door Closing Sound Problem
Seangwong
24
16,621
28 September 2012, 08:31 PM
Last Post: Seangwong
Signal problem
Samuel Lee
5
4,764
17 August 2012, 10:39 PM
Last Post: Samuel Lee
.csv problem.
Mark4211
3
2,604
24 July 2011, 03:42 PM
Last Post: SMB142J
Users browsing this thread: 1 Guest(s)